Road Tour Albany/Syracuse/Buffalo February 22-23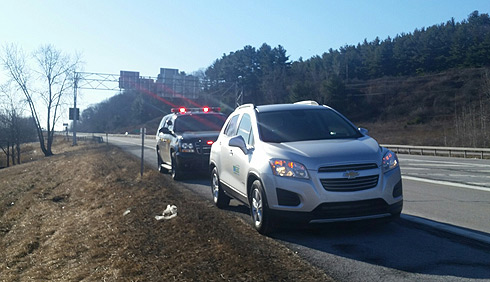 Week 3 of our Road Tour started with a quick morning fuel up in Rotterdam NY just outside Albany. Then we sped off toward Syracuse (emphasis on the word "sped"… with an estimated 3-hour drive, wide open Interstate and our Trax®'s powerful 130Hp turbo engine, maybe a bit TOO speedy – a fact pointed out by a friendly NY State Trooper).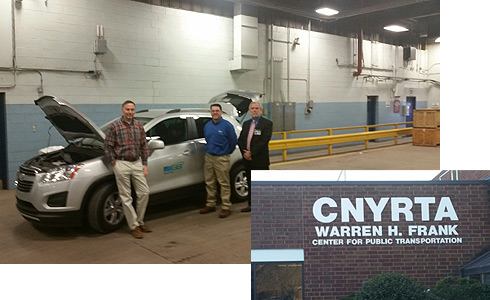 In Syracuse, we visited with staff from Central NY Regional Transit Authority (CENTRO), which runs a fleet of ~100 CNG buses, several other alt fuel LDVs, and operates a natural gas engine-powered gas compression station. CENTRO staff liked our Trax®'s clean simple CNG system design and installation and thought it might be a good fit for their route supervisors' needs.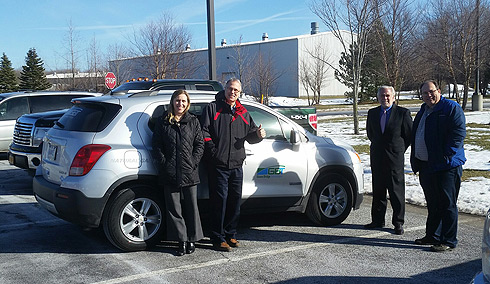 Next up was a visit with the marketing/business development staff of National Grid's regional office, where the day's low temps and potential precipitation focused their attention on the Trax® availability of AWD – go figure.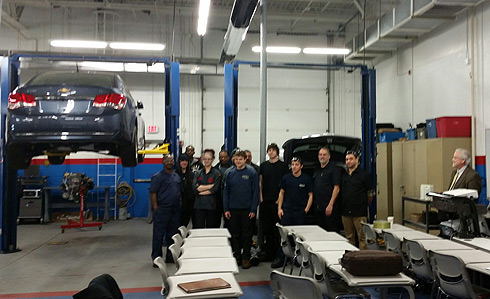 Next on our agenda was Rochester. After spiffing up our ride at a local carwash, we pulled into the Monroe County Community College Automotive Training Center where students, several local fleet operators and teaching staff got a good luck under the hood and beneath the car. Thanks to Genesee Region Clean Cities' David Keefe for his assistance in hosting the visit.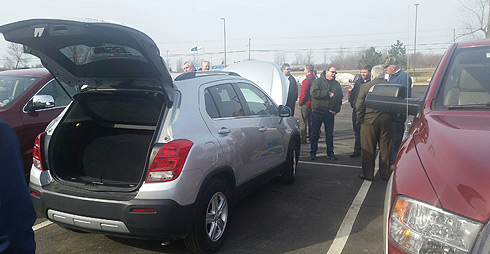 After topping off the tank, it was off to Buffalo where National Fuel Gas's Cliff Mason invited several local fleets and other stakeholders to a "kick the tires" session at Try-It Distributing. Representatives from the regional automotive dealer association were briefed on GBT/CDP commitment to providing service training and telephone and online technical support when needed.
We made one last stop for the day to visit with Jeff Steel and John Dembick at Niagara Frontier Transit Authority before heading 220 miles south to Pittsburgh for the next day's events.