Road Tour Connecticut February 17-18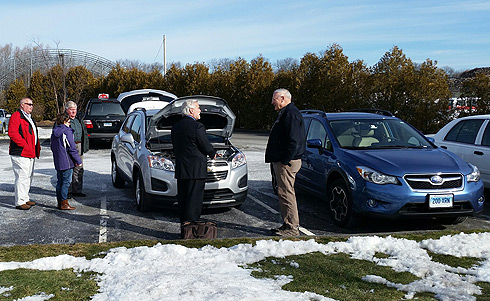 If it's Friday, this must be Connecticut. First stop: CNG fleet operator Metro Taxi in West Haven where Operations Director Mohammad Minhas hosted us as well as Greater New Haven Clean Cities Coalition's Lee Grannis and Andrea McCarthy, and Southwestern Connecticut Clean Cities Coalition's Ed Bowman and his Town of Fairfield fleet department associate Mike Zembruski. Metro's large fleet of CNG vehicles and sophisticated operations center was impressive!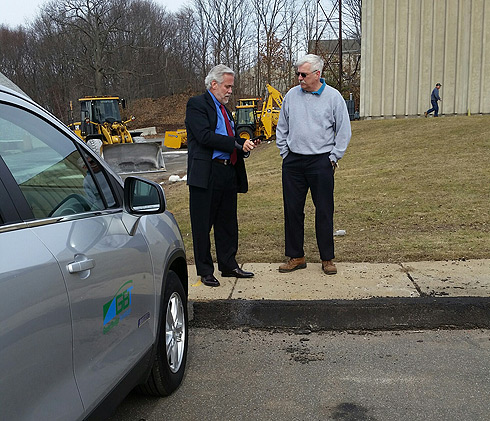 After fueling at Metro's onsite public-access Clean Energy station, we drove our dedicated CNG Trax® up the road a bit to the Town of Meriden where we met with Fleet Superintendent Kevin Munson and Town of Glastonbury Public Works Director Chuck Mahan, both of whom have CNG vehicles in their present fleet.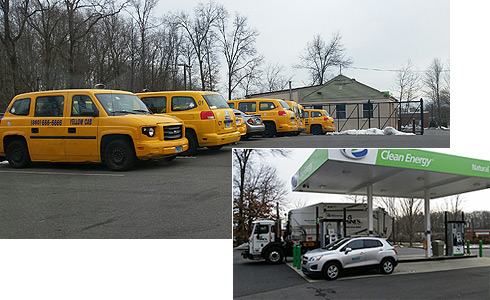 A short hop, skip and jump away was Yellow Cab of Hartford, operator of a number of CNG vehicles and also a Clean Energy public access fueling site.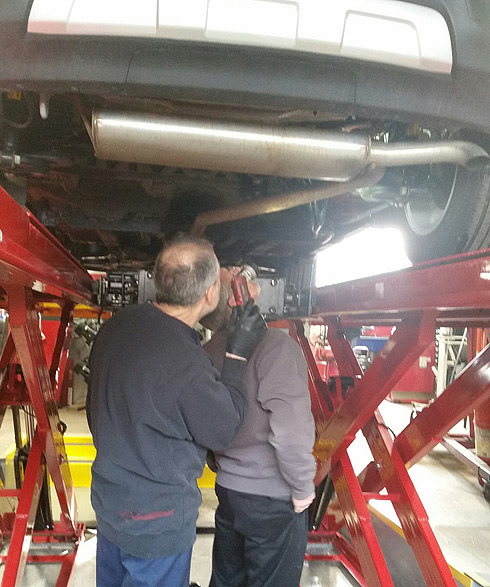 Last but not least on our Friday dance card was a visit to Cusson Automotive in South Windsor. A top-notch automotive repair and upfitting facility, Cusson is no stranger to alt fuels and AFVs; President Don Cusson, a distributor and active promotor of GBT affiliate ICOM North America propane retrofit systems, has assembled a highly skilled AFV technician team and developed LPG system clientele throughout the state. Don and his team took advantage of this visit to closely check out GBT's OEM-level system integration and clean installation design. GBT looks forward to Cusson taking on the GBT line and providing superior CNG installation and services in Connecticut.
A busy and productive week…. On to upstate and western New York next week with the possibility of wintry weather moving in — No problem, our Trax® is equipped to handle it with ease. ☺