Road Tour NYC/Long Island February 17-18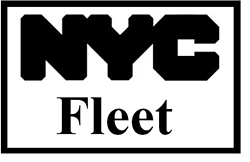 Wednesday morning, after navigating commuter traffic from Newark to downtown Manhattan, we met with senior management of NYC Department of Central Services (DCAS) Fleet Division, which is implementing an aggressive plan to reduce the city's carbon footprint, in part, using a variety of light-, medium- and heavy-duty alt fuel vehicles including natural gas powered refuse trucks that double as winter snowplows. GBT's light-duty line-up is a good fit for several of the city's agencies.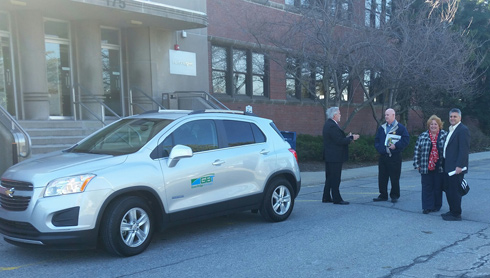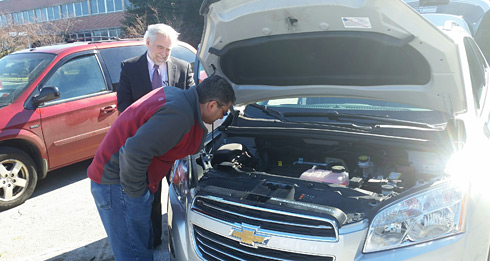 Our thanks to Greater Long Island Clean Cities Coalition's Rita Ebert and National Grid host Keith Sperling for their assistance.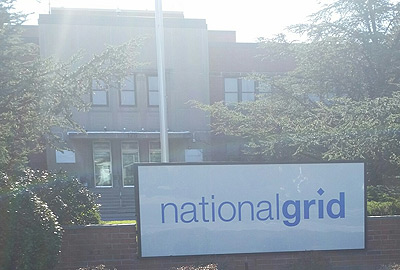 National Grid Regional Fleet Manager Mike Randazzo gave our Trax® a thorough look, then took it for a spin, remarking afterward that its design and execution was "clean…OEM-like" and that performance was "impressive."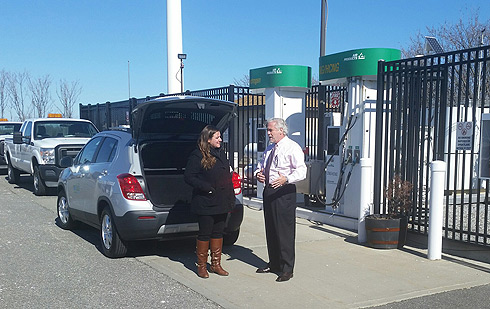 Just a short drive southwest was our next stop at the Long Island southern coast Town of Hempstead, where we met with environmental programs manager Tara Schneider-Moran, pictured here with GBT's Brad Wagoner at the Town's CNG/Hydrogen Fueling station. Moran gave the CNG Trax® a thumbs up for its very clean Tier-II-Bin II EPA emissions rating.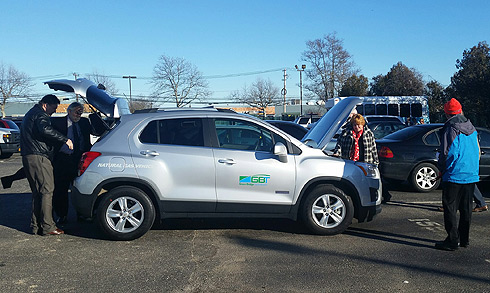 Next on the day's schedule was a stop at CNG fleet operator Rides Unlimited (RU), organized in cooperation with GLICC"s Ebert and hosted by RU General Manager Richard Quinn. Joining us there to check out GBT's CNG line-up were Smithtown's Russ Barnett and Mike Engelmann, and Cow Bay Contracting's Augie D'Alonzo, another avid NGV owner- enthusiast.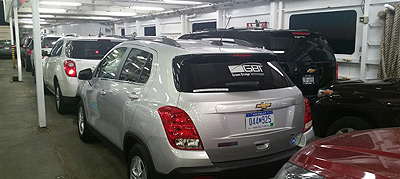 After a full day, we booked our Trax® on the ferry out of Port Jefferson NY, bound for Bridgeport CT!